April 21, 2009
Since I'm feeling grosser than Matt when he wrote the

Grand Wizard

review for

x-entertainment.com

(I swear, that is the funniest thing I've ever had tears rolling down my cheeks laughing out of my chair over), please excuse me when I challenge Tim Geitner and Friends to successfully navigate a full season of fantasy baseball before they keep telling us all how to run our businesses and health care. I may be caught in the middle of the current stomach bug ravaging through (yeah, the one that had David Buckner fainting on Glenn Beck), and have a sinus infection to boot (keeping my car between the lines going to the doctor today got a little challenging), and now we're doing the C3-C4 thing to test for active lupus because my fever hasn't come down for 5 days (I haven't been able to make fevers for years, no matter how sick I get), but if I can still pull this off without any typos (I'm manic), then we're cool.

If you are new to this blog, hello, I enjoy writing End of the World posts.

Kind of a hobby. I grew up with a self educated (after graduating the 8th grade) Mennonite father teaching me how to grow my own food, butcher my own meat, stand up to many a political debate, and checkmate you in a delightful charade of cat and mouse making you think you really could take me down with a queen and all her army when all I had left was a knight and a bishop.

I didn't stop there, of course, had to annoy a lot more people all through college and beyond, sort of a blood sport, I guess. I've lost that edge, have started feeling a little more empathetic nowadays for people who don't get it, but I still don't apologize. Freud is dead, and if you can't get off that, see ya. If you can't handle the nitty gritty of social psychology, go back to your texting, gaming, and soft drinks. You're just a big sale to the people at the top, and if you're an easy sale, your mind is blank enough to brainwash with a 30 second commercial to 'go green'. Take a few geology and cosmology courses if you wanna think you're smart.

By the way, any of you know what a BLATO is? Bacon lettuce avocado tomato and a little bit of onion, and I put in on french bread. ~heavenly~ Yeah, floating on the vicodin and antibiotic. Good times. Nice to be able to actually eat something.

So this whole Fox News thing taking over the ratings lately has been kinda cool. I'm not a big news fan, tend to lean toward hermit in the cave stuff (with chickens, yes), but since the Big O has taken charge, *everything* I ever predicted in a work-related break room over the last ten years has started coming true. I thought my dad was looney tunes going on about the

Illuminati

and the

New World Order

and the

Secret Society

, and for decades since I was a child I've had to listen to every conspiracy theory out there, plus the prophecies and numerology he got into. The man was avid, excited, ecstatic-- we would see the

End Times

. Are you NUTS? He had me *terrified*. Six months ago he tried telling me that soon the government would even want to keep track of my chickens, my 5 little pet chickens. Ok, that's going a little far... chickens in my back yard?! Until, whadayaknow, here comes the

Food Modernization Safety Act of 2009

. Egads... When I can't hand an egg to a neighbor without risking my backyard being deemed a biohazard site and a health violation, and I know some of you are shaking your heads that I'm being too over reactive here, but let's just start asking what's next. Rabbits? Guinea pigs? Cats? Plenty of feral cats in this world. Dogs? They are the most common privately owned and overabused animal on the planet. So of course, my chickens hosted a little

tea party

this month to protest men in black suits coming to take them away.

That got wildly off my point. I used to hang around break rooms at work discussing political problems and agendas with my coworkers, and it blew me away how many of us agreed that the United States canNOT keep up this pace of expecting 4th quarter sales to keep the nation afloat, especially being based around a very commercialized religious holiday. Can you just imagine God telling Jesus his stock market numbers are down? I've retailed around, spent nearly 5 years with a retail giant (no, not Walmart), and then some time in a year-round touristy 'Christmas village' of shops that catered amazing numbers on very pricey collections, and my first reaction to ALL that was how badly I was consistently treated by the very customers who held up the economy in that holy time of year. If there is a God, surely this isn't how it was all supposed to turn out...

But I do believe in the free market system. We don't grow avocados around here, and I ~need~ them. I'm sick.

I don't want anyone screwing that up for me. But when you work long enough in the private sector, you start noticing how things fall apart if you don't keep up your ETHICS. You want customers to come back? Then you treat them well, you keep a clean place, you pass health and safety inspections, and you keep smiling because that is your bread and butter. You serve, not because you have to, but because you choose to, and your service is either a boon to those around you, or it's dragging everyone else down. To serve means to *work*, by the way.

That is ~not~ a hard concept. Well, for a bunch of people, it actually is...

Enter Neil Cavuto, April 1st, 2009, interviewing one of my fave guys from Alien Nation, Gary Graham.

"Several months after her escape, terrorists detonated an electromagnetic pulse in the atmosphere over the U.S., on June 1, 2009. This destroyed the vast majority of electrical systems, not only knocking out all the vital electrical systems but also wiping clean all the electronic data, "turning all those ones, and zeros into just plain old zeros" throwing the United States into chaos. This made it a third world country overnight, which let corruption and crime flourish and eventually leading to a stricter martial control of the population."

You know it would be so weird if something like that really did happen this year, kinda like the Twin Towers being hit so soon after that Lone Gunmen episode about the Twin Towers nearly being hit by a plane.

Visit Gary Graham to read his essays. My fave is One Pissed-Off Dude.

And kudos to Fox News for all those runaway ratings. Choosing to watch a network, if I remember my economics correctly, is a 'vote' for that product or service... Looks like America is voting.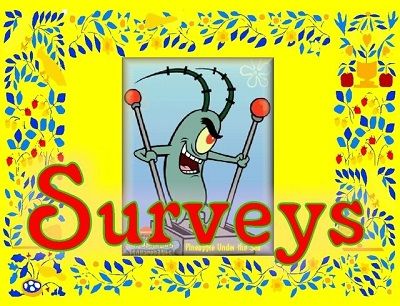 I've started transferring my survey posts over to Surveypalooza so people coming in from search engines on mobile devices will be able to see the surveys.
Apologies for the missing vids, another upgrade during the server migration swept through like a scan sweeping through the Enterprise. I'll fix those later, kinda busy...

since 3-5-14
Subscribe in a reader
Subscribe to Bluejacky by Email
disclaimer- I am not compensated for linking and sharing. I share what I like when I feel like it.
my stuffs
Tweets by @PinkyGuerrero
Still waiting for a tweet widget update.

dotcom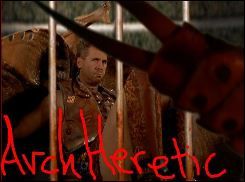 YabloVH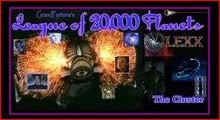 GrandFortuna's League of 20,000 Planets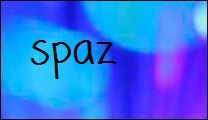 jankita on blogger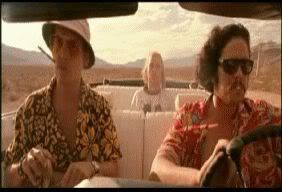 myspace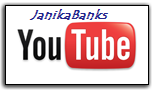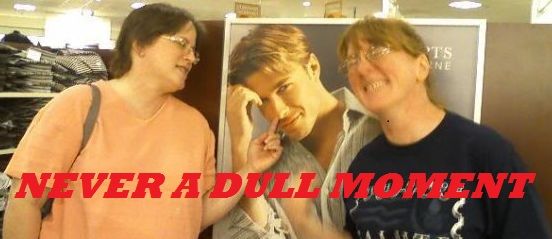 janikabanks

my friends
Everything I've got on this blog