June 20, 2011
 

I wrote this 2 or 3 years ago and didn't have the guts to publish it anywhere.

~~~~~~~~~~~

This one has been on my mind for a few years, and I think it's ready to come out into words.  It makes me sick, but I need to face it.

Human trafficking has been around since the dawn of time.  Humans have forcibly been removed from their homes and families for many reasons.  Sometimes it's war, sometimes it's poverty, sometimes it's personal, sometimes it's just the law, like when a government requires forced laborers.  All ages and both sexes have been shoved around, bought and sold, and pushed aside for time immemorial.

This is not acceptable today.  Humans have rights.  We have compassion.  And we close our eyes.

I grew up in a fairly protected bubble concerning these things, so I didn't think much about it.  I knew about slavery and Roman roads and whatnot, and I had heard that babies are sold into adoption, but I honestly didn't have to confront it in any way, so it didn't cross my mind very much.

I got a phone call around 11 p.m. one evening.  I was 18, and still living at home.  My mother woke me up and said a friend that my sister had grown up with was calling me.

I was told that my best friend that I grew up with in school, during her first semester of college away from home, was found dead in an apartment in Albuquerque, New Mexico.  She had been forced into a van at weapon point in the parking lot at a shopping center, and had been held hostage in this apartment along with several other girls.  One of the girls survived, and when she was discovered by police, she was able to give them a detailed description of what had happened.  These young women had all been tied up for several days, mercilessly brutalized and raped a number of times, some while being strangled, some just till they died from the abuse, and the men doing this had camera equipment set up.  The police were trying to bust a porn ring that was into making snuff films.  I don't care what you read about snuff films not being 'real'.  Keep closing your eyes if you don't want to believe that.  My best friend is dead, and somewhere there were people getting off on watching her being raped to death after it was filmed.  Snuff films are like illegal drugs, you aren't going to find them in legal places.  Anyway, my sister's friend said she called and told me this because she knew I was very close to her and thought I should be told by someone who cared.

You can imagine how shocking a phone call like that could be.  Even though we were not aware of it at the time, I have Asperger's, and back then I was still in a 'deep' state, not very likely to be able to respond socially or emotionally.  I simply went dead inside, said thank you, and hung up.  My hovering anxious mother asked me if I was ok, and without looking at her I said Yes, I'm fine, and I went back to bed and stared into the dark, not reacting, shutting it all off inside as surely as any Vulcan would have.  I didn't acknowledge it again for five years, and my mother never brought it up.  I regret that she never tried.

That was a little over 29 years ago.  My friend's father and his business disappeared, and I was never able to track him down.  If I could go back in time, I would have asked my sister's friend if she could get funeral info for me and send flowers and write my friend's dad a letter, because I know he must have found hundreds of letters I'd written to her after I moved to another state in high school.  But I am a different me now.  Back then I couldn't face it.

I know that was a blunt beginning.  But there is more.

At the age of 19 I married into a family that lived off the grid.  Still living in a pretty thick bubble, I simply believed they were poor and had very bad luck.  I felt sorry for them, and tried to be a good friend and help them.  I never saw the red flags popping up.  I was as naive as a lamb tripping gaily through a slaughterhouse.

What I married into was 4 generations of welfare, a way of life.  Twenty-one people lived in a legally condemned house, drove stolen vehicles on which they regularly traded out stolen tags, and ran stolen guns, among who knows what else.  My honeymoon week was spent living out of the back of a car in a poverty stricken section of Oklahoma City next to a house on one side that someone had died in and it had never been cleaned out, and another house on the other side where the police showed up and confiscated 3 car trunk loads of the kind of weaponry you see on military shows.  I believed that my husband was there to hook up with another friend, also having very bad luck, in order to look for jobs.  After one week I had enough and spent our last $2 getting to a cousin's house across the city.  It was my car (an old Chevy station wagon), and my money (which my parents gave me when I got married), and thankfully I was too stupid to be afraid of what would happen if I rebelled.  Wish my husband hadn't come back with me.

That was an intro.  It took me several years to realize what was going on under everyone's noses in his family.  The worst of it was continual rape of all the kids in that house, grade school to high school.  I thought the playing around was just rough housing.  I didn't have a clue one of the girls (15) was literally being carried out to a ditch and being raped by the older cousins just feet from the house, or that another girl (11) was being told to go upstairs to be raped and beaten with a belt.  Looking back, I can see that my husband's mother winked at all this because it was her way of keeping control.  She controlled all the money and food stamps coming in, she controlled who got to eat, and peer pressure within the house controlled who got punished and who got favors.  There were two little boys living in the house, 3rd and 5th grade, who secretly begged everyone they ran into around town to adopt them, and no one ever knew why.  The oldest became an arsonist and wound up in juvie just to escape the house and to be able to get regular meals.  I found out from the younger boy, although I didn't realize exactly what he was saying at the time, that there had been another child, and he had witnessed someone burying it.  I blew it off.  At the time I thought he was just a poor little kid with a story that didn't make sense, and behavior that didn't make sense to me.  Since I didn't visit the house that often, it took me a long time to put all the puzzle pieces together so I could see the real picture.

One day I ran into the 11 year old girl in town.  She had moved out of the house into a cheap run down hotel room with her older cousin, and proudly showed me the 50 cents she made having sex with a guy while her cousin was at work in the local factory.  I remember telling her I didn't think it was a good idea to do that, but at the time it was such a weird off the wall kind of thing to hear without any warning, so I simply didn't believe her, and she bubbled happily off to get a can of pop out of a vending machine, and I was on my way somewhere else, and I forgot all about it.  They were a weird bunch, and I had my own stuff.  Plus, having Asperger's, I don't automatically tune in to what's going on with other people sometimes.  The bells and whistles didn't ring, the red flags waving in my face weren't getting my attention, because they were invisible.  And I had been trained all my life to think differently than that, because mainstream Christians just didn't bring that stuff up.  It wasn't 'real'.

I didn't plan my pregnancy, it just happened.  I'd been married about 8 months.  But by then I was starting to feel odd enough about the family to be a little afraid, and I prayed to God to give me a little girl, because if I ever had a boy for my husband, I would never be able to get him away, and they would ruin him.  Even thinking that, it *still* wasn't hitting me how deadly serious this was.  Somewhere inside my head, I knew we would have to get away, but on the outside where 'good' people see the world a certain way and expect certain behaviors, I just kept going along.  I'd played that game all through my childhood with my Asperger's, my head split into two parts, going along with what I don't understand and doesn't make sense, and diverting off into my own little world of aspie thought about sunlight and time travel and the philosophy of being.  I wasn't much of a talker.

Time passed.  I had a little toddler in a trailer.  I had a job.  My husband stayed home babysitting.  And I never questioned the gun parts hanging by wires from the shower rod, or why he might need the car while I walked to work.  I started to notice that our little girl had funny bruise marks on her arms (turned out to be cigarette burns) and seemed kinda klutzy, but it wasn't until I saw him deliberately slam her fingers in the front door and walk away with her caught there screaming that I realized he was hurting her on purpose.  That opened my eyes, and I started noticing more.  One day I turned just in time to see him stick his foot out and trip her as she was happily coming up the hallway.  It was so unbelievable, because he always played so well with her in front of people, and she seemed to adore him, and he was so proud of the fact that he could get her to go right to sleep when it was nap time.  I'd never seen an adult deliberately hurt a small child before, much less their own baby, but once I started seeing it, I realized how afraid of him I'd already become without realizing it.

One night I arrived home from work to him contentedly watching tv and her screaming in the bedroom.  She was laying on the bed, face beet red with the screaming.  Her diaper was soaked.  I couldn't calm her.  I took her pants off, opened her diaper... and found a long black pubic hair.  I missed a breath and nearly fainted.  I changed her has quickly as I could, knowing without a doubt if he walked back to the room with us and saw me see that, I would be dead.  I had to hurry, but I do remember she was a little swollen and not quite bruised up.

This guy was cracked, slept with a black powder pistol under his pillow, and had on several occasions done things that sorta scared me but didn't last long or leave a bruise, and I just kept ignoring it.  I had heard of abused women as a teenager, worked with a girl who was beaten up and the boss told her to go home because waitressing with a black eye was unacceptable, but I'd never seen abuse like that in my own family, never really knew people who lived like that.  My husband's family was extremely careful not to leave marks, I can see now.  They were very experienced at staying out of jail.  So my ignorance about why women just don't leave abusive situations was as bad as anyone's.  I figured it wasn't really *real* abuse since I never got bruised up or bloodied.

I lived with the subtleties and finally saw it all in one big whoosh.  I got scared.  I knew I couldn't just leave and tell people without being seriously injured, or worse.  One of the cousins had left with a baby she had, and my husband's mother took a bus to Oklahoma and found her, and kidnapped the newborn and brought her back across state lines at only 4 days old.  Police met her at the bus station.  How she stayed out of jail is a real mystery.  I had shrugged it off as one of those laughable Reader's Digest stories at the time, somehow.  The night the realization hit me, I knew my baby would never get away.  She would be a sex slave in the family the rest of her life, used as another body in order to get more welfare money, like all the other cousins.  I've had some terrifying moments in my life, but that one rocked my world a 180 in microseconds.  I was in the MIDDLE of human trafficking, had married into it, and I had to outwit a Godmother to rescue my daughter from that life.  I knew a couple of family members had disappeared and couldn't be found, and I knew if they ever got her away from me, she would disappear, too.

As far as I know, my daughter is the only child who has escaped that family in four generations, and yeah, they tried to find us.  Got a little scary.  I'm not going to share any more details on that.  She's grown now, she's gone, and I hope she lives a long and happy life of true freedom.

I have two more experiences with other people's stuff.  I personally know a woman whose high school aged daughter was kidnapped from a friend's house, along with the friend and the friend's mother, and none of them ever seen again.  Also, part of my masters degree training involved the study of both physical and sexual abuse, and the statistics are incredible.  During that time in classes I was assigned to write up a psychological analysis on another woman in class who was repeatedly raped by both her very Christian parents throughout her childhood, to the point of being too scarred to have normal sex as an adult.  Her mother was a nurse and had even performed abortions on her in the basement after her father got her pregnant several times.

Briefly in passing, I have been raped twice as an adult after I divorced my first husband, although not brutally, thank goodness.  I knew both men, thought they were friends.  They each baited me in different ways, and once I was caught, there was no escape.  Neither one of them saw anything wrong in what they did, and I had a very hard time having to face them in public afterward.  They acted like it should be no big deal, so I guess I was one of many for both of them.  My current husband would love nothing more than to run into them so he can beat them senseless, even though that is long over, and no longer affects my life.  I've purposely kept him from my first husband, because the fight would have to be to the death and have to be secret in order to continue to keep me safe, and he just doesn't understand that.  If I'm ever found, it'll be bloody.

Since these six experiences in my life, my eyes have been wide open.  I have run into so many kids who say the same kinds of cryptic things, so many grownups who eye other people around them like merchandise, so many more who cringe or falter because they aren't ready for a pat response to a simple social question or remark that would open a whole can of worms if they were honest.  We are ALL surrounded by people who have been USED.  A good portion of the people reading this have been used, or have used others.  There are so many people in this world who masquerade as good people, hiding something.  Some of them hide that they are trapped in families or circles of people who force them to sexually behave against their will, some of them hide that they *like* using weaker people against their will for some kind of perverted sexual satisfaction.

We have laws in the United States about both rape in many forms and free speech.  These are probably the most conflicting laws we have.  Before anyone tries to tell me yay or nay about abortion or legalization of marijuana or solar power or whatever issue you wanna argue, I will argue that we have legalized channeling of people into sexual addiction and abuse on a grand scale because of this conflict, and it has taken decades to convince lawmakers, law enforcers, and Christians that this is a much bigger problem than anything else they can come up with to argue about.  Because:  Lawmakers are being caught with child pornography.  Law enforcers are being caught in sex stings.  And there are plenty of Christians hiding that they are embroiled in their own perverted sex issues, at home, on the road, behind closed doors.  The line between porn and breaking the law is so wide and blurry that freedom of speech pretty much gets most of it off the hook, and the rest can be hidden, sadly to the point of murdering and hiding bodies if need be.  There are plenty of people out there who look the other way, and plenty more who easily slide into paying for or taking sex they know isn't right, but covered over with legitimacy like a frosted cake.

What is WRONG with us???  Why are people so unwilling to see that sex *SLAVERY* is alive and well in what is supposedly the most moral and ethical nation on the planet???  These six things happened in my own life, and I'm seeing evidence in both research academia and on the news that this is so widespread and prominent that it's incredible it's not being addressed more than it is.  The porn industry flourishes.  We have freedom of speech.  But the problem with that is the same as we have with alcohol.  It's legal, it ruins people's lives, and it's deadly.  We all know what a battle MADD has had with drunk drivers, and we've gotta face now that we've got a real battle on our hands with the rise in people reported missing, the lack of serious coverage in the media when rape and murder cases come up, the hush ups that go on when someone in power gets caught, all the people who lie to themselves and say what they're doing isn't 'bad'.

We are in a golden age of human development.  We are supposed to be the most psychologically healthy humans since time began.  We have open minds, religious freedom, human rights.  And we are so sexually active that we can barely contain ourselves.  How dare we bring up the slavery of black people and the butchering of Native Americans when we're hiding the use of children for personal pleasure?  How dare we be self righteous about the past when the present is even more shameful??

Would it bother you to be able to read a coworker's mind and know that they got off on a little kid earlier in the day?  Would it gross you out to know that some person in the elevator with you helped hold someone down while they were raped?  Would you feel sick if you knew that the kid everyone made fun of on the playground at your kid's school had to do things most adults have never had to do for someone else's pleasure?  I don't care what people do with consensual sex, I could care less if people are gay or bisexual or have orgies.  In fact, I think people making big deals about that crap are missing the whole point.  Who CARES what is right or wrong between legally consenting adults when so many people around us are secretly ~raping~ each other???

Using other people for sex is still legal in some countries.  Escort services thrive in the U.S.  Internet sting operations are the hottest new thing now.  There are groups that openly stand up for their rights to use children for sex, and we barely blink an eye.  We hear the words 'sexual predator', but what do they really mean?  We hear stories of recovered kids, or missing people who are finally found after being presumed dead for years, but the details are so sordid that they can't tell us what really went on.  People who aren't trained to think like that just simply don't.  I've been there, in my bubble, innocent, skipping through the slaughterhouse with the truth all around me.

What is Obama going to do to change this?, I ask, I ~challenge~.  While some worry about us still being in Iraq, and others go green, what about the people under our noses who are allowed to keep suffering abuses in a FREE COUNTRY???  Where is Oprah on this?  Why isn't this as important as how fat we are or how much gasoline costs?

Oprah threw a big dinner party for Obama the night before the inauguration.  Obama's people spent millions running his own satellite channel before the election.  I'd like to see the two of them, with their wealth and power and *charisma*, deal with some cold hard facts about human slavery in the United States of America.  I'd like to challenge them both to come up with some real solutions to human trafficking, give the Feds and local law enforcement more training, more money, more people, more equipment, give the media more incentive to pursue this, give the nation a reason to stand up and say NO to this illogical, unethical, and completely primitive behavior.  We are being demoralized, and it's being ignored.

And honestly, let's quit clogging up our prisons with sex offenders.  But since we don't have the guts to keep up Club Gitmo anymore, I suppose we'll have government programs sprouting up left and right to cater to sex offenders.  Free ride the rest of their lives, right?

July 2015- I know now why nothing is done about this.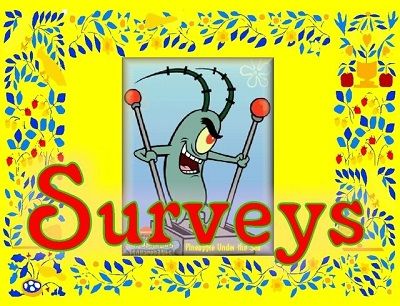 I've started transferring my survey posts over to Surveypalooza so people coming in from search engines on mobile devices will be able to see the surveys.
Apologies for the missing vids, another upgrade during the server migration swept through like a scan sweeping through the Enterprise. I'll fix those later, kinda busy...

since 3-5-14
Subscribe in a reader
Subscribe to Bluejacky by Email
disclaimer- I am not compensated for linking and sharing. I share what I like when I feel like it.
my stuffs
Tweets by @PinkyGuerrero
Still waiting for a tweet widget update.

dotcom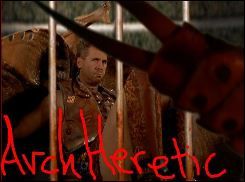 YabloVH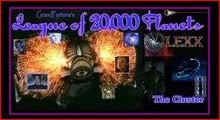 GrandFortuna's League of 20,000 Planets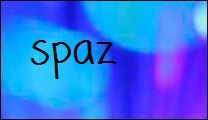 jankita on blogger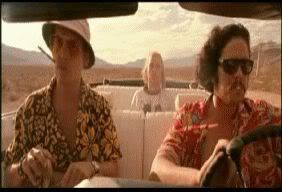 myspace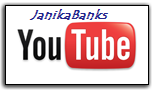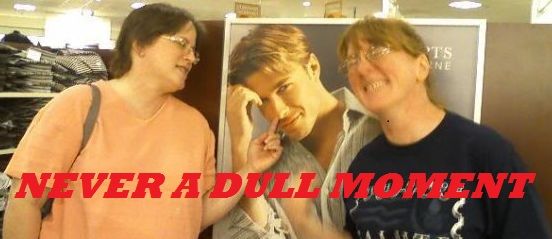 janikabanks

my friends
Everything I've got on this blog