September 4, 2012
1. I worked in sales at a radio station and learned how to make commercials.

2. I did 'stat' cleanup in a 4 story hospital after deaths, births, contagion, and toxic spills.

4. I was the reason the Pizza Hut franchise pulled candles off the tables for years, after I caught my hair on fire. Since I worked there, I think they were afraid I would try to sue, but I never did. I also worked at a Sonic, which I loved so much that I looked into buying into my own Sonic franchise. Some day...

5. I was a computer aid in a grade school for a year, which I loved. There is nothing sweeter than every kid in a whole school happily recognizing you in grocery stores for years.

8. I had a couple of hotel desk jobs that lent to some eye opening things about people in more ways than you can imagine, and I met people from all over the world.

I like raising rare breed chickens and once raised a pair of pheasants. As a kid I grew up with all kinds of farm fowl, including ducks, geese, turkeys, and guineas, and we had a couple of parakeets. I've been around farm stock much of my life, including cows, sheep, goats, horses, and a donkey. My dad considered raising bison but changed his mind. I used to wish we owned zebras and wild mustangs, and studied books of horse breeds for years and tried to draw them. My own kids had a turtle, hamsters, gerbils, a frog, ducks and chickens, and big stupid lizards that stunk up my house and filled 3 years' worth of holidays with the chirping of crickets, and that was the final straw of animals in the house except for starting new chicks. I also grew up around big dogs (one was part coyote) and farm cats, but haven't owned either in years because I'd rather enjoy the critters that come up into my yard out of the woods. I'm also not afraid of snakes.

-----Travel trivia- driving through Atlanta, Georgia during rush hour in 8 lanes of traffic one way and needing to ramp off is insane, try to time it differently if you go through yourself.

1. I was president of a 4-H club for two years during middle school.

2. I was president of a local school district parent band club for two years when my kids were in school so I could get band uniforms designed and purchased, and I published a band parent newsletter. I loved everything about doing that, including the huge fundraiser chili suppers and all the parades. We were exhausted, but it was so cool.

3. I joined a church choir so I could be on tv one year, after spending 10 years in school choirs so I could go on field trips.

6. I helped run a Lexx booth at MegaCon in 2007.

------More and more stuff keeps floating into mind (wow, I can't believe how much stuff I cram into my life), but this stuff was the most fun on the volunteer scale.

3. When I was younger I dreamed of collecting chess sets, but I'm far too frugal for that. I still look around for collectible chess sets, though. I'm pretty good at chess.

4. Every bottle, can, and container in my house is shelved label out, like in a store. I can't help it. I once saw a little boy organizing bottles in a disheveled Walmart aisle by label, and felt such a warm fuzzy that it was all I could do not to join in and help. Scott has gotten after me for years for straightening racks in stores while I shop. Hey, it's soothing. I find doing laundry to be very cathartic, too.

Monday, April 09, 2007 (this link probably won't work since it's in protected posting)

This is getting pulled over here from Thodin. I'm in the middle of deleting a whole bunch of stuff over there.

Yours truly, modeling for a photographer's studio in a newspaper ad. Nowadays this is no big deal, you see pictures like this everywhere.

It was really freaky scanning and loading this old photo and seeing my brother making faces through the window for the first time on the computer, because he didn't show up on the photo. It still weirds me out to look at it. I was in high school here. Yes, I have a coat on in my bedroom. We had no heat at all in that house excepting for a wood stove in the livingroom.

I drew a lot of horses in school. My best friend was much better at horses than I was, and I can't do people at all. Unless they are stick people.

While I was in high school we lived on several hundred acres by a national forest, and I seem to be the only person in the family who has pictures. I've always been a camera bug, even if all I had was a cheap little box with a hole. That cow standing in the creek is one of about 200 head of registered Herefords. Part of my job during round up was to run the length of two miles of pastures while my sister edged one side on a pony and my brother edged the other side on a dirt bike. Three children rounding up 200 head of cattle, imagine that. We did it for three years so Dad could put them through a chute and give them shots and tag them.

I was in love with the place. Before we moved to this farm I had grown up in a desert 16 miles from a reservation and knew nothing but sand and bluffs and twisted junipers and sagebrush. And sheep. Everybody grew up with sheep out there. I had traveled and knew about mountains and trees and stuff, but this was really different-- chert and clay overlayed with tangled forests, and underneath it all a network of caves that ran underground for miles. This creek came out from a spring in a neighbor's cave, and after it left our place it got bigger and bigger to the point where people used it for float trips, and it eventually fed into a great big lake. I had never seen so much water in my life. And for ~free~. Where I grew up before we'd had to pay for water rights, and we all took turns using water from a tiny ditch network that ran from farm to farm from a river up in the mountains.

It was so unbelievably quiet out there. I lived on that place only three years, but that is where my soul stayed. We actually had mink and foxes and so many kinds of birds and bugs that some of them weren't even in the book. Dad would go pick wild herbs like sheepshire and lamb's quarters to put in our salads. I imagine you'd pay a pretty penny to find that in any salad in the world today.

This old loading chute was on the farm when we bought it. We never used it, you can see it's very old. A few years after we moved it fell down.

This was very early spring. I would go out and walk for miles, up and down the hills and all over.

It was cool catching this on film. This goat actually walked around and played peekaboo with her kids. I've seen animals do the neatest things, most people have no idea just how imaginative they are with all the free time they've got.

We had a lot of stuff going on that place. Besides the cattle we also milked goats and sheared sheep and logged out some of the woods. We had a mean old donkey named Jack and a stubborn little pony, and I couldn't ride either one of them. I grew up riding a horse, but I never could do anything with those two. I have no idea how my sister made the pony go for roundup.

I also grew up with dogs and can handle just about any kind of dog. This one was really different, part collie, part coyote. He would never tame to a leash or collar, but he was the best guard dog we ever had. He even attacked me once after he got old and lost his hearing. I got home from work about 1 a.m. and made it clear across the yard before he startled awake and leapt up in my face, and bore me to the ground. Luckily, I was the one who had always played attack with him, so I shoved my arm in his mouth (I had a leather coat on, he ripped right through it) to get his attention and laid there looking at him like 'Duh, you idiot' while he got all embarrassed and stepped back off me. I laughed so hard. That poor dog wouldn't come near me for two days. He was also one of the fastest dogs I ever met, and could run and run without stopping, and wasn't afraid to take anything down. Not even a skunk if you told him to. That only happened once, though. I take the blame for that one. I just wanted to see if he'd do it.

This is the house we lived in the whole time we ran that farm. Dad invested everything into the land and livestock, so we had very little to actually live on, but I didn't mind at all. See that screened in porch? My brother slept out there on a cot, and in the winter the dog slept with him to keep him warm. When it got too terribly cold, all us kids piled onto the pull out sofa by the woodstove. I remember Dad bringing in newborn lambs and calves to warm up while blizzards raged in the dark, and we'd get out of bed to help get them warm and sometimes bottle feed them before they had to go back outside.

I think living on this farm is the reason why my brother and two sisters and I have always gotten along well as adults, because we were all we had back then, and we worked together like a team. Not that we didn't fight ~then ~... my brother once tore out a screen door between us coming after me with a buggy whip after I threw a chair at him and just missed his head. Sorry, didn't get any pictures.

I never really thought about it, but the other kids at school must have thought we were dirt poor, and I guess we were, but it just wasn't something that bothered me. My clothes were clean and we ate well. Dad had to sell a goat so I could get new glasses, but that's just the way things were. Looking back I now understand that we owned half a million dollars or more on paper at several points, and what I got out of it in personal experience was worth every penny to me. I grew up eating the finest steak and lamb and got a first hand education in resource planning. I was very healthy, with all the activity going on, and very strong. I know how to live very well on very little, thanx to that part of my life, and if I could afford it, I'd go find another place like that and never leave it.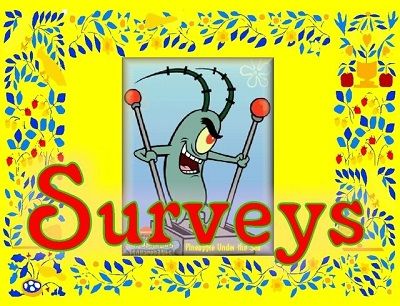 I've started transferring my survey posts over to Surveypalooza so people coming in from search engines on mobile devices will be able to see the surveys.
Apologies for the missing vids, another upgrade during the server migration swept through like a scan sweeping through the Enterprise. I'll fix those later, kinda busy...

since 3-5-14
Subscribe in a reader
Subscribe to Bluejacky by Email
disclaimer- I am not compensated for linking and sharing. I share what I like when I feel like it.
my stuffs
Tweets by @PinkyGuerrero
Still waiting for a tweet widget update.

dotcom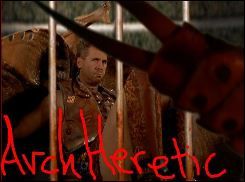 YabloVH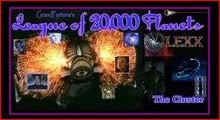 GrandFortuna's League of 20,000 Planets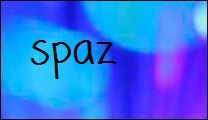 jankita on blogger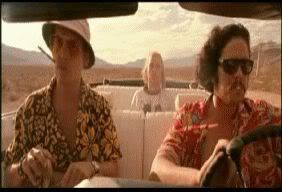 myspace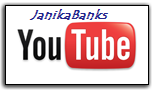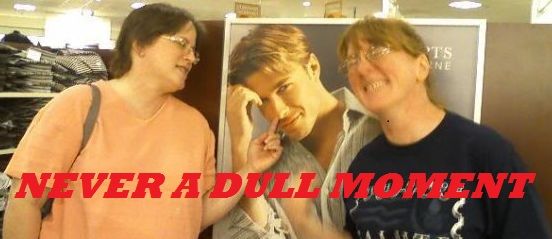 janikabanks

my friends
Everything I've got on this blog